"Centre For Women Empowerment"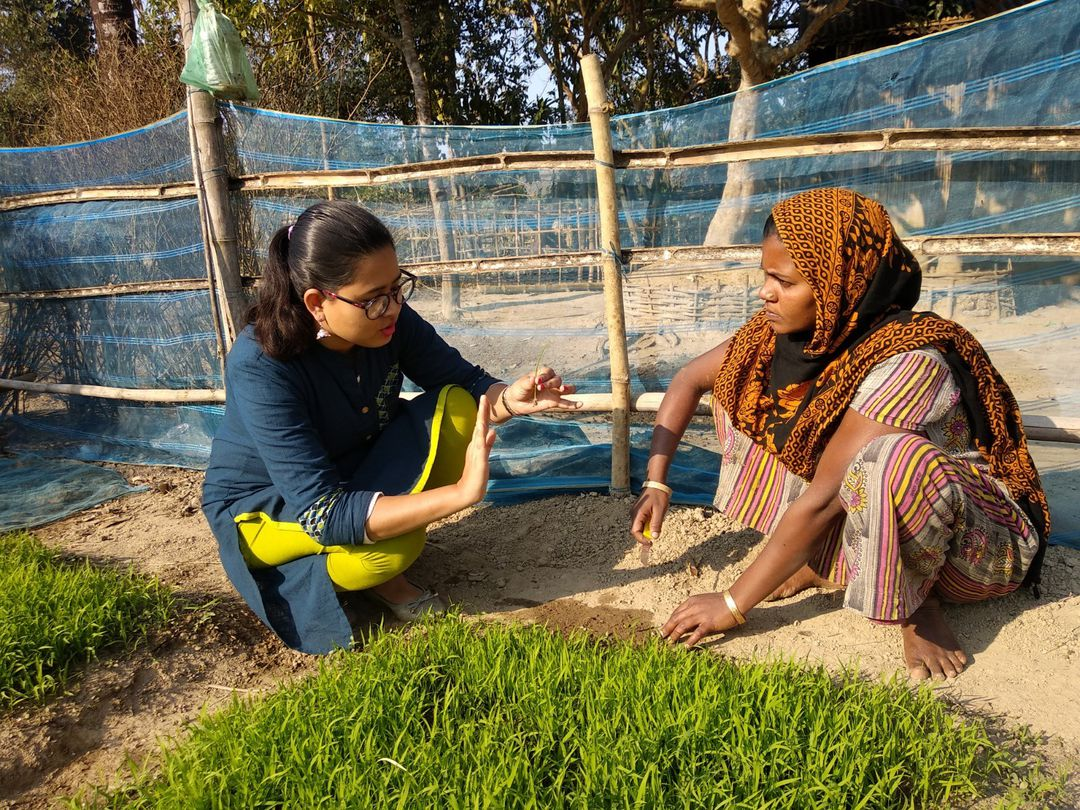 Women Empowering, Skilled, Training, Education, Placement (WESTEP)
Empower women : special emphasis on widow and single parent.
Support for self employment.

Skill development

Support for education

Applying for new courses

Continuing education

Restarting education

Placement support
Projects undertaken:
Self-employment support – Sri Sai Bhojana, Jalahalli,Bengaluru
Supported Smt. Kavitha to setup her own canteen after the shutdown of her garment factory due to illness.
 Under WESTEP we are committed to create opportunities to empower women build / create a sustainable livelihood.
Women's empowerment is a fundamental human right and can be defined as promoting women's sense of self-worth, their ability to determine their own choices. Women's empowerment will influence the social change for themselves and others also achieving a more peaceful, prosperous world. Women's empowerment and promoting women's rights have emerged and despite a great deal of progress, women and girls continue to face discrimination and violence in every part of the world.
The Women's Empowerment Principle is used to empower women in the marketplace, workplace, and community. It creates and treats all people fairly at work, high-level corporate leadership for gender equality. Promote education, training, and professional development for women. It will ensure the safety, the health of all workers, whether male or female. Gender equality is a basic human right, and it is also fundamental to have a peaceful, prosperous world.
Girls and women continue to face significant challenges all around the world. Women are typically underrepresented in power and decision-making roles.
They were receiving unequal pay for equal work, and they were also facing legal and other barriers that affect their opportunities at work. Women are typically underrepresented in power and decision-making roles. In this advanced world women and girls are often seen as less valuable than boys. . Instead of being sent to school, they are often made to do domestic or married off for a dowry before they are adults. As many as 12 million underage girls are married every year. There is some progress in various parts of the world but still there a great challenge left to be done to rectify the problems of gender inequality.
Empowering girls and women are very important to the health and social development of families, communities, and countries. The main key part of women's empowerment is through education. Girls who are educated can be empowered to grow up themselves and influence their generation – and the next. It automatically leads to contribute to their country's economy later in life.
Our Complete focus on women's empowerment is to contribute strange world by means of women organizations, women empowerment policies and women charities.
Empowerment Programmes
Women's empowerment leads to the benefit of society. In India, it seems a far dream. A lot of women are denied their basic rights to health and education. It's a rising status for women to receive education, awareness, and self-defense training.
Sushritha Foundation helps women and girls access education, legal support, livelihood opportunities, healthcare facilities, and more. In order to empower them to live a free life from violence and gender discrimination. In order to overcome trauma and receive justice, women might need legal aid and assistance.
Small saving and credit groups would help empower rural women a lot. That's where (Small Help Group) SHG's come into the picture. It leads to improve the financial access among them.
Sushritha Foundation promotes SHG's for poor women to develop creative employment opportunities themselves. Helping the destitute women in all possible ways in order to make them self-reliant and self-supportive.
Goals
We Encourage rural women with disabilities to take up mainstream education in colleges & universities and build a career.

Help women in improving their skills to meet job requirements and lead independent lives.
Creating opportunities for women from remote areas to gain exposure to urban culture and prepare them to face the competitive world
To promote women's participation in community and social activities
Women empowerment by facilitating the fulfillment of women's potential through education, skill development, and employment
Guiding women to move beyond traditional occupations as a source of living
Removing violence against women
Empowering women would significantly benefit business. There would be a change in corporate values that would have an impact on revenue growth, business operations and brand equity.
We've Raised over INR.
20,000
500
The facility provided empowerment program for women, single parent and widow every year
Get in Touch. Get Involved.
DO GOOD AND GOOD WILL COME TO YOU